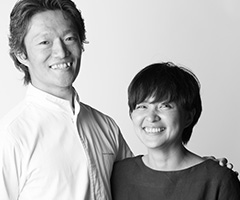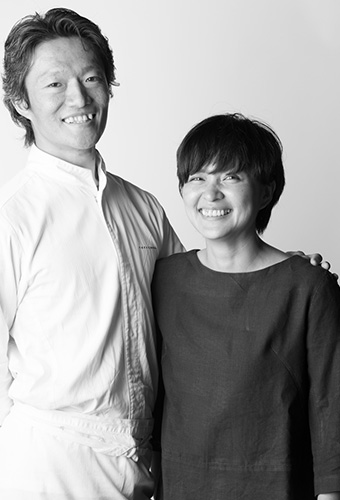 STORY
【ARONIA】アロニアは、
1センチほどの小さな果実。
姿形はブルーベリーに似ているが、
日本ではほとんど知られていない。
そのままでは、苦い・渋い。
ゼリーやコンフィチュールにする際には、
固まりづらい。
そんな一筋縄ではいかない果実は、
アントシアニンやビタミンC、
食物繊維を豊富に含むことから
究極の健康果樹と呼ばれている。
『有名ではないけれど、内に秘めた大きな力』
そんな果実に自分を重ね合わせてアロニアと名づけ、
2005年にオープンし、早7年が経ちました。
お陰様で少しずつ広まってきたタカザワワールドを
より多くの人に食べてもらいたいという想いで
一日二組限定スタイルから、
本来の10席を稼動させるという新しいコンセプトにし
生まれの干支、辰年に、さらなる飛躍を目指して
『誰も知らない小さな実』という看板から、
TAKAZAWA(タカザワ)だけを掲げることに致しました。
日本の良き風土・人・食材・伝統的な世界を
再構築してモダンに供する、'美味しい+楽しい'世界。
タカザワ自ら全国を回り、食材・食器を選び、
時にはデザインし、料理のクリエイションから、
調理、サービスまで
全てに手をつくし、
心をつくしより多くの皆様へ。。。
STORY
Aronia is a small fruit, about 1 centimeter in diameter, that looks like a blueberry. Little known in Japan, it is bitter and astringent. And its stubborn refusal to solidify makes it a tough ingredient for jellies and confitures.
But the aronia also has its charms. It is rich in polyphenolic compounds such as anthocyanins, as well as fiber and Vitamin C. It has been called the ultimate healthy fruit.
"Not famous, but with great power locked inside." That describes not only the aronia, but also me. And so I put our names together when I opened ARONIA DE TAKAZAWA in 2005.
Thanks to our loyal customers and supporters, our tiny world grew rapidly – despite our insistence on maintaining an intimate atmosphere limited to just two groups a day. By 2012 we had outgrown the "small fruit that nobody knows," and changed our name to, simply, TAKAZAWA.
Some things, however, do not change. We haven't shifted from the original concept of offering just 10 seats, ensuring the dining experience remains highly personalized. I continue to travel all over Japan, looking for new ingredients, new tableware, and – most important – new inspirations.